Happier Every Chapter
A monthly box of bookish bliss for tweens!
Each box includes 2 epic & diverse reads, 2 new short stories, exclusive author swag, activity sheets & access to a member only community for author interviews, book chats, competitions & more.
50% off your first box. Checkout with 6 or 12 Month Plan to Claim
December's Theme: Rudolf The Red-nosed Reader (Sneak Peek)

Happier Every Chapter's box for December is festively themed "Rudolf The Red-nosed Reader". Including access to Author Live interviews, each box comes crammed with goodies worth over £40. Reserve your box before 12th December to receive your box before Christmas or the next Author Live. Limited quantities available! Boxes ship between 6th & 12 December. Same goes for one off boxes from our shop.

Just a click away...a monthly box of epic & diverse reads for 8 - 14 year olds straight to your door.

Boxes ship 6th - 12th each month

Enjoy your bookish goodies, activities & access to author interviews, book chats & more.
Every month we'll send you a box of literary heaven with:
Activity sheets/resources, jokes & treats

Access to author interviews, making new friends, book chats, discounts & more.


Buy a one-off box or subscribe to a monthly, 3, 6 or 12-month plan. Don't worry, you can change or cancel your plan online at any time.
Still got questions? Visit our F.A.Qs page or email us at hello@mbawabooks.co.uk
Shopping for someone else? Or want to buy a past box?
Kirsten & Aiyven are 12 and 11 year old sister-writers who are completely mad about books. Voracious readers & book reviewers, they have each written & published a middle grade novel . They also do children & middle grade book reviews on Facebook & YouTube all in the hope of promoting literacy and representation. Their plan is simple "To make reading cool by sharing their love for reading & writing with everyone!"
With the Happier Every Chapter subscription box, they aim to create an engaged community of readers through monthly boxes of bookish bliss for 8 - 14 year olds. Boxes come crammed with 2 highly curated books (including a diverse read), short stories, activity sheets and 4 other fantastic carefully selected bookish treats & lifestyle items. All curation & selection done by the girls themselves....for tweens by tweens!


Here's What Some of Our Subscribers & Fans Are Saying
Amazing Subscription Box
"This box is AMAZING! Mya has started the activities after reading the short stories yesterday. She's really loving it and can't wait until the December box" - Alicia Tatum

"Empowering & inspiring!
Fantastic recommendations, empowering and inspiring girls✌️" - Tamsin Winter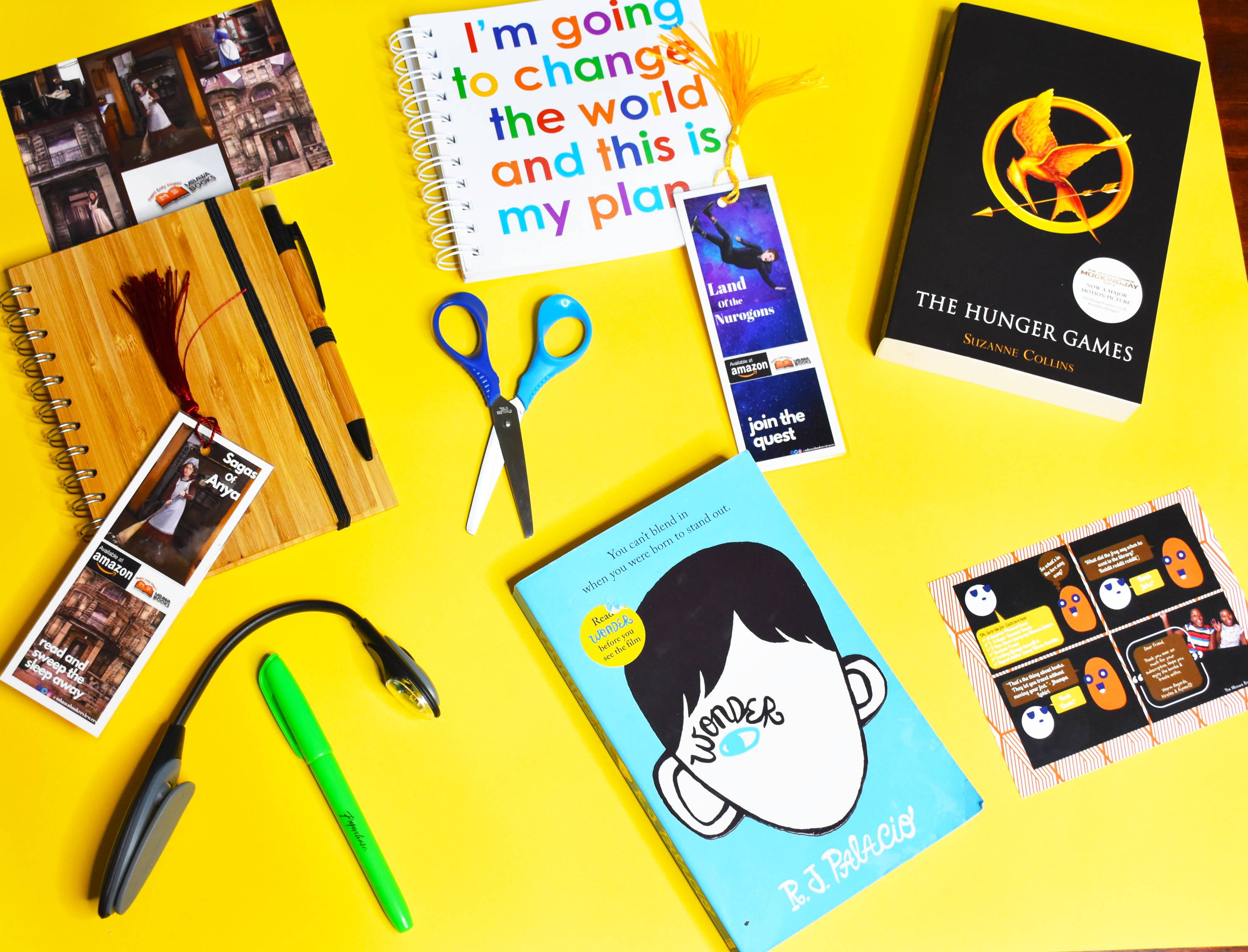 Join the tribe to be the first to know about author interviews, sneak peaks, competitions, discounts & more. Get 10% off your order on sign up.